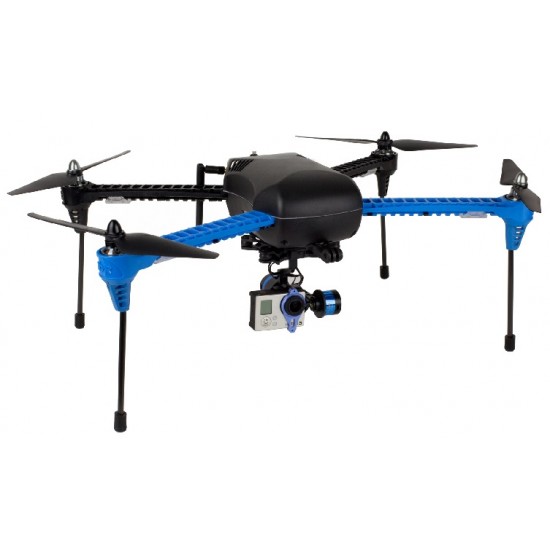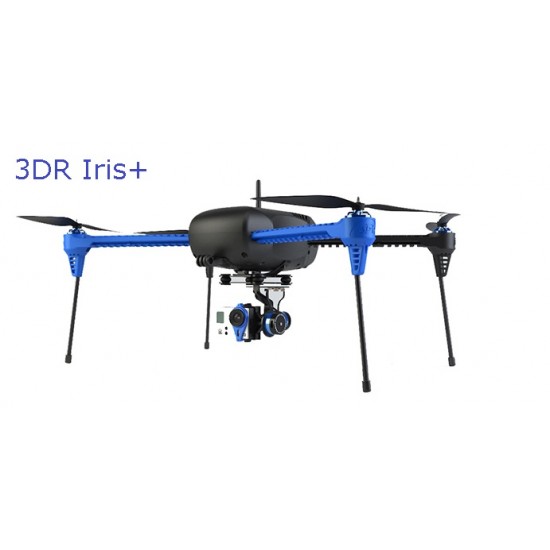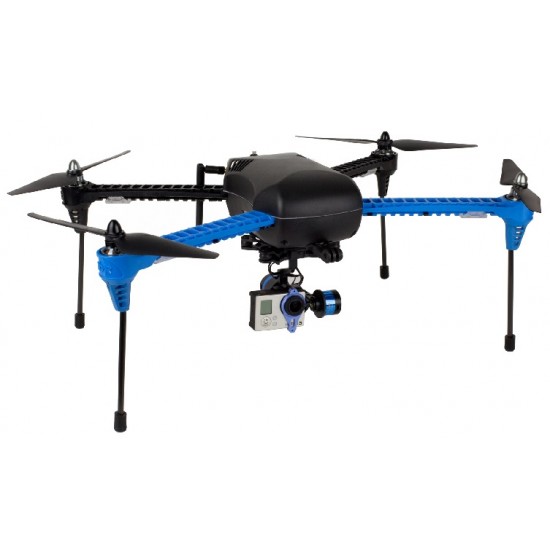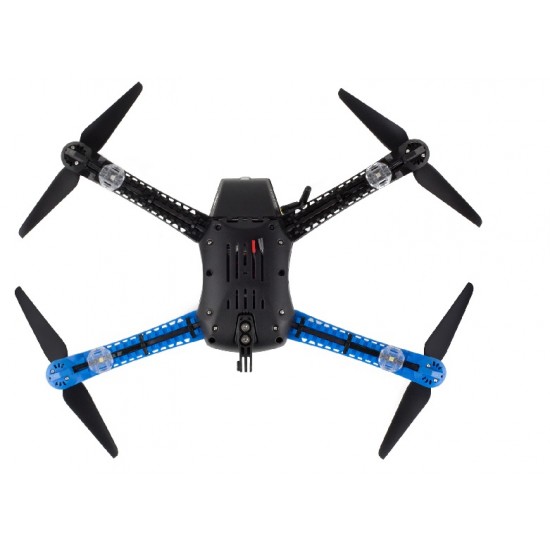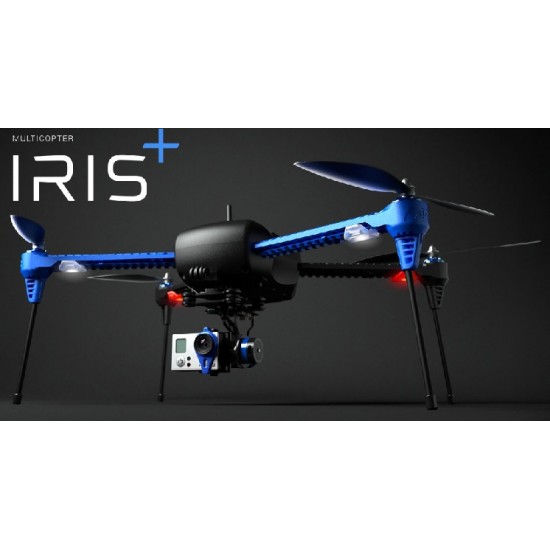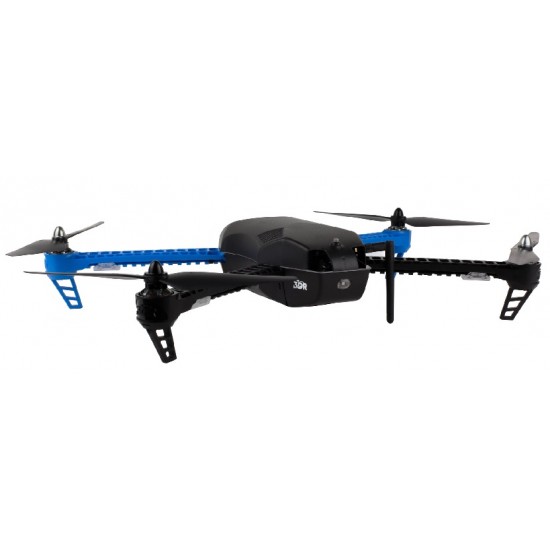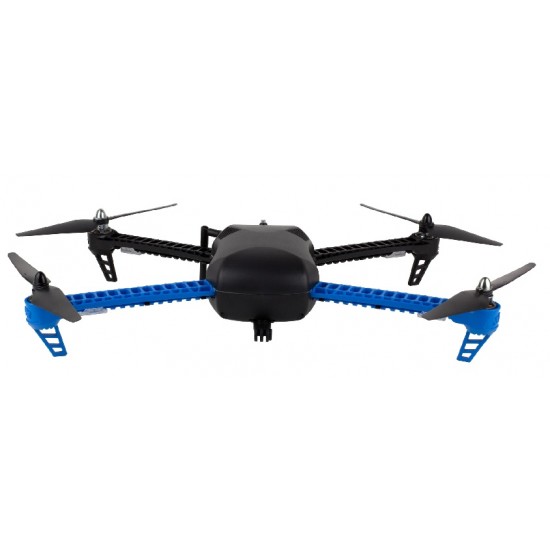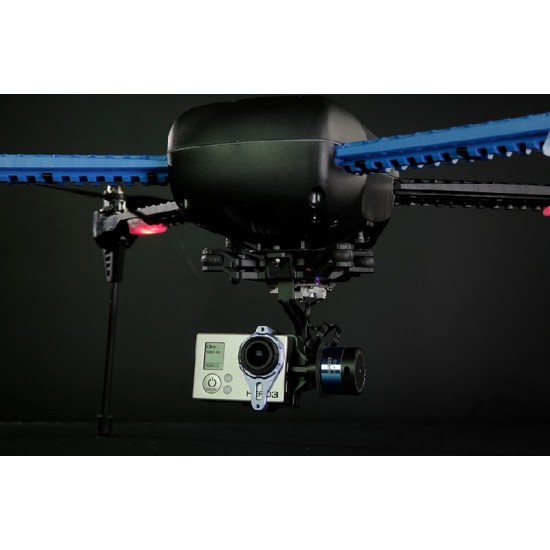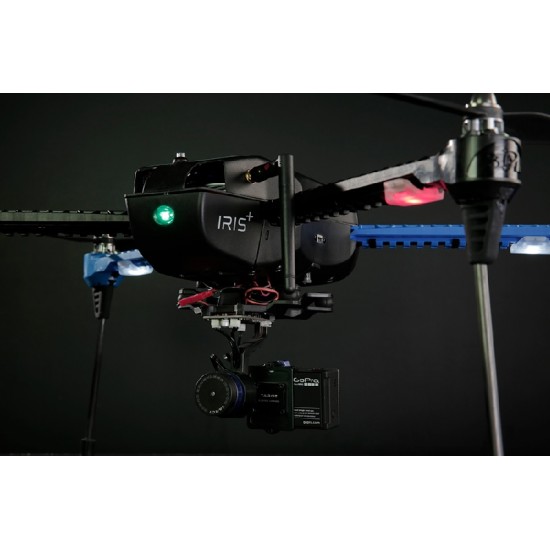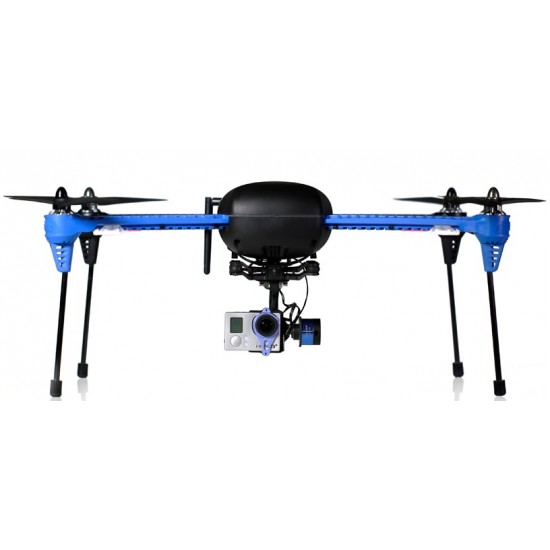 -29 %










3DR Iris+ Drone Quadcopter UAV RTF
Fast Delivery
Fast, Reliable & Secure Delivery
3DR Iris+ Drone Quadcopter UAV RTF
The 3DR IRIS+ is your aerial passport. It is all you need to get started shooting photos and video from incredible new perspectives. Powered by 3DR's world famous autopilot, IRIS+ is a robot that will automatically fly itself where you tell it to go, while keeping a camera dead steady with two-axis gimbal stabilization. And it's so smart that it's simple. You can fly manually using the controller or use the advanced 3PV Follow Me mode that turns IRIS+into your own hands-free camera crew. And our tablet-based software makes flight planning exactly this easy: If you can draw it, you can fly it. The IRIS+ power system gets you 16 minutes of flight time fully loaded, and you'll want to fill every second. IRIS+includes the advanced Pixhawk autopilot system, a high-capacity flight battery, battery charger, ground stationradio, and remote controller: everything you need to make IRIS+your personal aerial photographer.
IN THE PACKAGE:
Ready-to-fly IRIS+ quadcopter
Flight battery and charger Controller and ground station radio
Set of four tall legs
Tool kit
Operation Manual and Flight Checklist
Note: Gimbal and GoPro camera on the product image is not included in package BUT you have the possibility to add gimbal as an optional equipment.
TECHNICAL SPECIFICATIONS FOR 3DR Iris+
16-22 minutes flight time* Payload capacity 400 g (0.8 lbs)
Integrated LEDs on all arms for trouble-free directional awareness
Remote controller with on-screen telemetry for instant data as you fly Screw on, self-tightening propellers for easy assembly
*Flight time varies with payload, wind conditions, altitude, temperature, humidity, flying style, and pilot
RIS+ FEATURES:
Ready to Fly Inside the IRIS+ box is everything you need to fly. Simply attach the props, charge the battery, and you're ready to fly manually with the included remote controller autonomously with a Mac, PC or Android device.
Follow Me 3DR's 3rd Person View (3PV) Follow Me technology turns your IRIS+ into your own hands-free aerial camera crew that puts you in the middle of your own adventure. IRIS+ can be easily setup to follow anyGPS enabled Android device. Not only will IRIS+follow you, but this advanced technology controls the gimbal to keep the camera centered on you, capturing sweeping cinematic video from a perspective unlike any other.
Automatic Mission Planning
Using the free DroidPlanner app, IRIS+ users can plan flights by simply drawing a flight plan on any Android tablet or phone. This allows for hands free flight control, your drone will go where you tell it to go, with virtually unlimited waypoints - even keep IRIS+ pointing to the same location via a Region ofInterest (ROI) waypoint throughout the entire flight. This enables fun autonomous journeys, and automatically stabilized video capture that would be otherwise impossible.
Flight Protection The IRIS+ can land itself automatically, or return to a home point if it travels out of range or runs out of battery
OPTIONAL EQUIPMENT:
Video stabilization system: The Tarot T-2D brushless gimbal uses cutting-edge two-axis stabilization technology to ensure great, stable video in any flight condition. The gimbal comes pre-configured and tuned for a smooth out-of-the-box experience. The kit includes: a pre-assembled Tarot gimbal, a mounting plate, and required cables and hardware.
Extra propellers:
Add a set of two extra propeller to your IRIS+ and get back in the air fast. For a full set of extra propellers, follow this link and add another set to your order.
Add a Case: Want to explore the world with your IRIS? Add a sturdy IRIS case to transport your IRIS safely and securely. This case accommodates all of your accessories, including a tablet, RC, an extra GoPro HERO camera, battery packs, legs and props.
Replacement arms: Don't get caught off guard by the unexpected, select a pair of replacement arms in either black or blue, and get back in the air fast.
Extra battery: Don't be limited by the flight battery included with IRIS+, select this option to receive extra batteries for more flights between charges.
Replacement legs: Don't get caught off guard by the unexpected, select a pair of replacement short legs in either black, blue, or red, and get back in the air fast.roduct image
Stock:

In Stock

Model:

3DR Iris+

Weight:

3.00