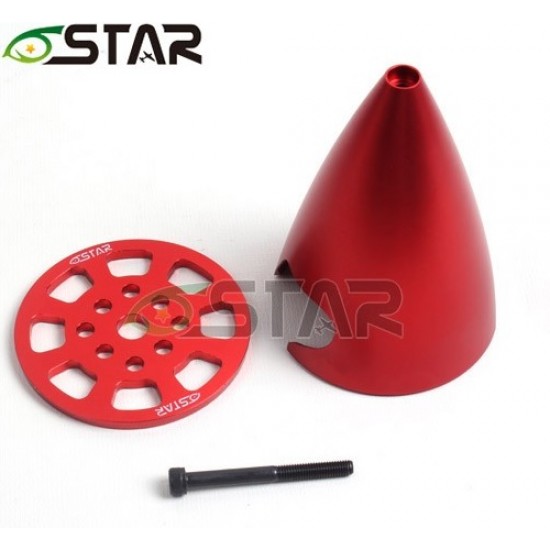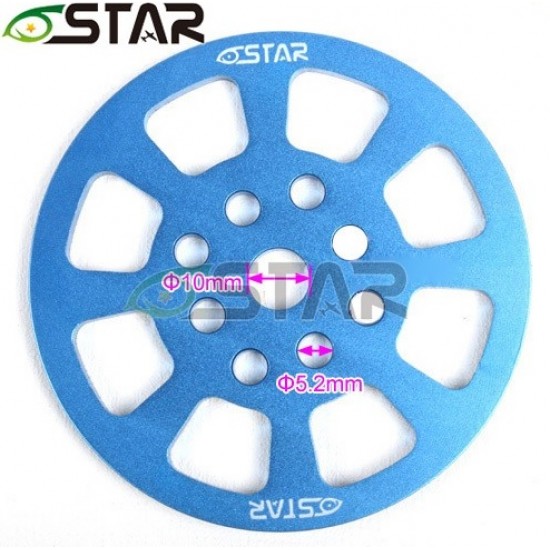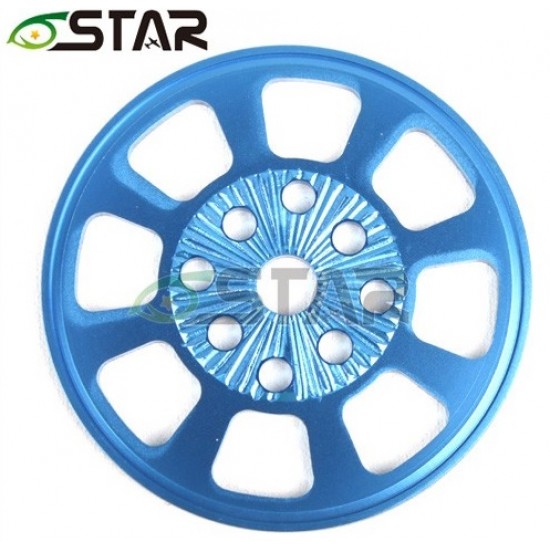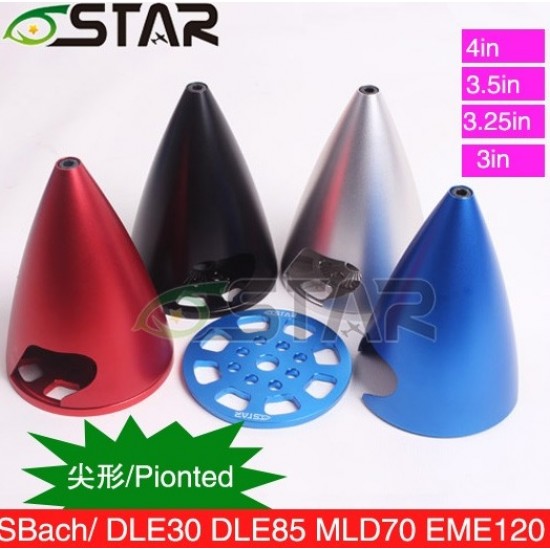 6starhobby Pointed Spinner 3.25'' for DLE engine/Sbach RC Plane
6starhobby Pointed Spinner 3.25'' for DLE engine/Sbach RC Plane
Pointed spinner 3.25inches / 83mm. Other sizes are available.
3.25in pointed spinner:
Height: 82mm
Diameter of Bottom Plate: 3.25in/83mm
Aperture of Bottom Plate: 10mm
Screw: M5*85mm(thread length: 23mm)
Weight: 85g
There are black, red, silver and blue colors for choice.
Features:
More pointed shape design, more beautiful, more simulation, and smaller air resistance
Not only special suitable for Sbach airplane, but also for other type airplanes
Aluminum Alloy material, CNC and Anodized processed, more durable.
Enough prop mounting hole, playing gas airplane without worry about reaming.
Quick and easy installation: the bottom plate has drilled prop mounting holes according to the size of engines; And with mounting screw;
Hollowed design bottom plate can effectively reduce the weight.
The middle of bottom plate is antiskid design.
Fixed slot design of bottom plate makes the installation more stable
Application Fields:
1.Engines:
3in/3.25in/3.5in spinners: Suitable for DLE30/35RA/40/50/55/55RA/60/61, MLD35/70, EME35/55/60, DA50/60, DLA32/56/58/64, EVO54/58, 3W50/55, MVVS58, JC51 engines;
4in spinner: Suitable for DLE85/111/120, DA85/100/150, DLA112/116, 3W100, EME120 engines
2. Propellers:
3in/3.25in propellers: Suitable for
3.5in propellers: Suitable for 22*8 to 23*10 propellers
4in propellers: Suitable for 27*10 to 28*10 propellers
Stock:

In Stock

Model:

Pointed Spinner 3.25''

Weight:

0.15