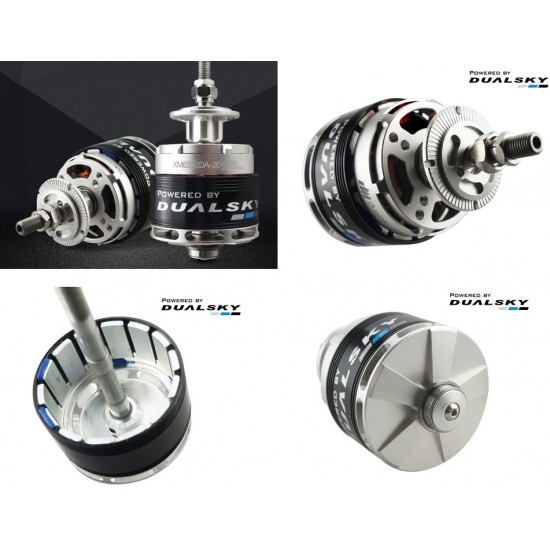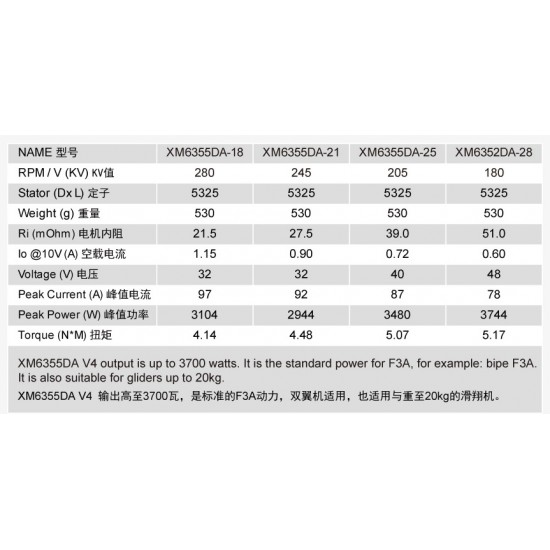 New




Dualsky XM6355DA Motor V4 with Different KV to Choose
Fast Delivery
Fast, Reliable & Secure Delivery
Dualsky XM6355DA Motor V4 with Different KV to Choose
Pay no VAT on this item and enjoy free worldwide delivery wherever you are in the world. You're better off getting this motor or anything Dualsky from us for many reasons. Best price, free delivery, excellent customer service, satisfaction guarantee.
Come in different KVs
XM6355DA-28 KV180
XM6355DA-25 KV205
XM6355DA-21 KV245
XM6355DA-18 KV280
Wish to purchase more than 1 motor? Buying 2 motors will get you a discount and the more you buy, the bigger the discount and of course, the delivery is free as usual.
About Xmotor Dualsky DA series.
Xmotor DA series version 4, XM6355DA are a must-have motor if you're into competition and the best place to get them is at rchobby-avenues.co.uk where there is no VAT to pay and no delivery charge to pay wherever you are located in this world.
1. The new fourth-generation design, redesigned all parts based on the DA family design elements.
2. XM6352DA V4, corresponding to 3000 watts class, suitable for lightweight F3A airplanes and up to 12kg gliders.
3. XM6355DA V4 output is up to 3700 watts. It is the standard power for F3A, for example: bipe F3A. It is also suitable for gliders up to 20kg.
4. New curved magnets. Torque in the middle RPM range is increased by 12% to 15% (compared to DA V3 motor).
5. Hollow shaft and lightweight parts, the overall weight is reduced by 7% to 10%.
6. With 3 EZO bearings and precise balanced rotors, the motors can be maintenance-free up to 1000 flights.
7. Optimized rear support bearing (mount)
8. The total length of two types of motor are uniform, the accessories are interchangeable, and they can be replaced seamlessly.
9. The DUALSKY SUMMIT 100HV (Pattern Flight Edition) ESC is recommended. Its 32-bit core, smart timing and energy recovery brakes provide excellent efficiency and sense of control.
Stock:

In Stock

Model:

XM6355DA V4

Weight:

0.51