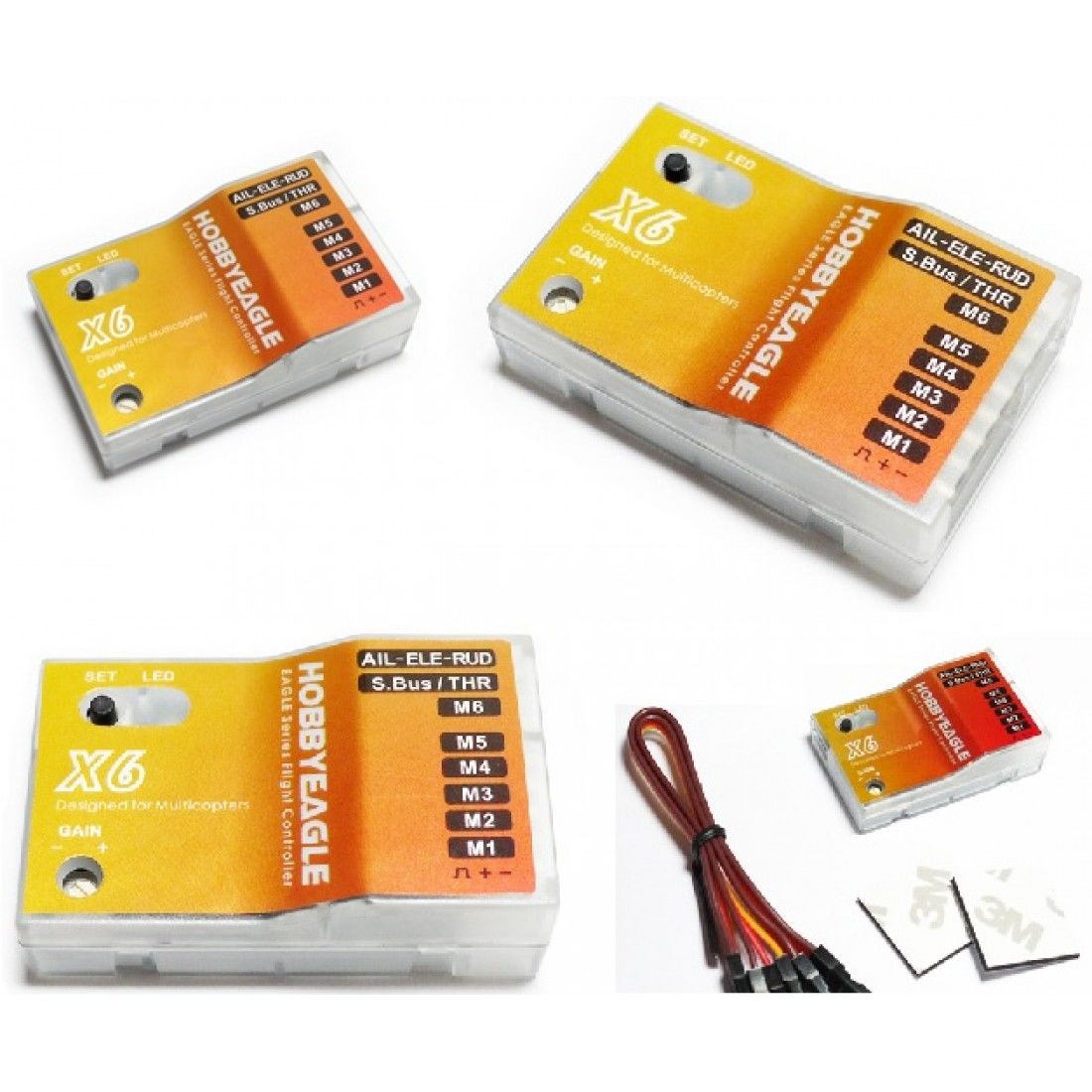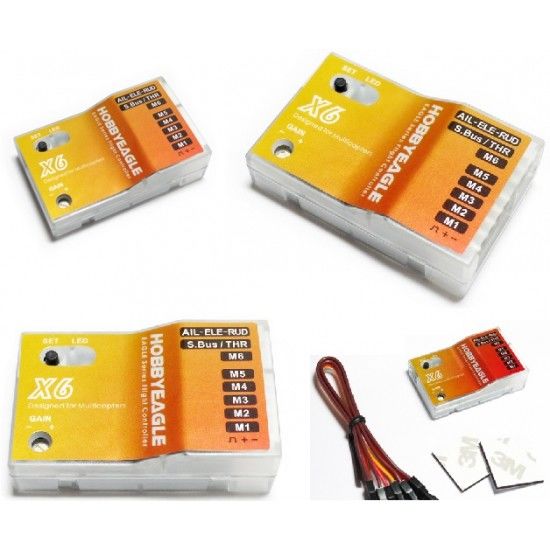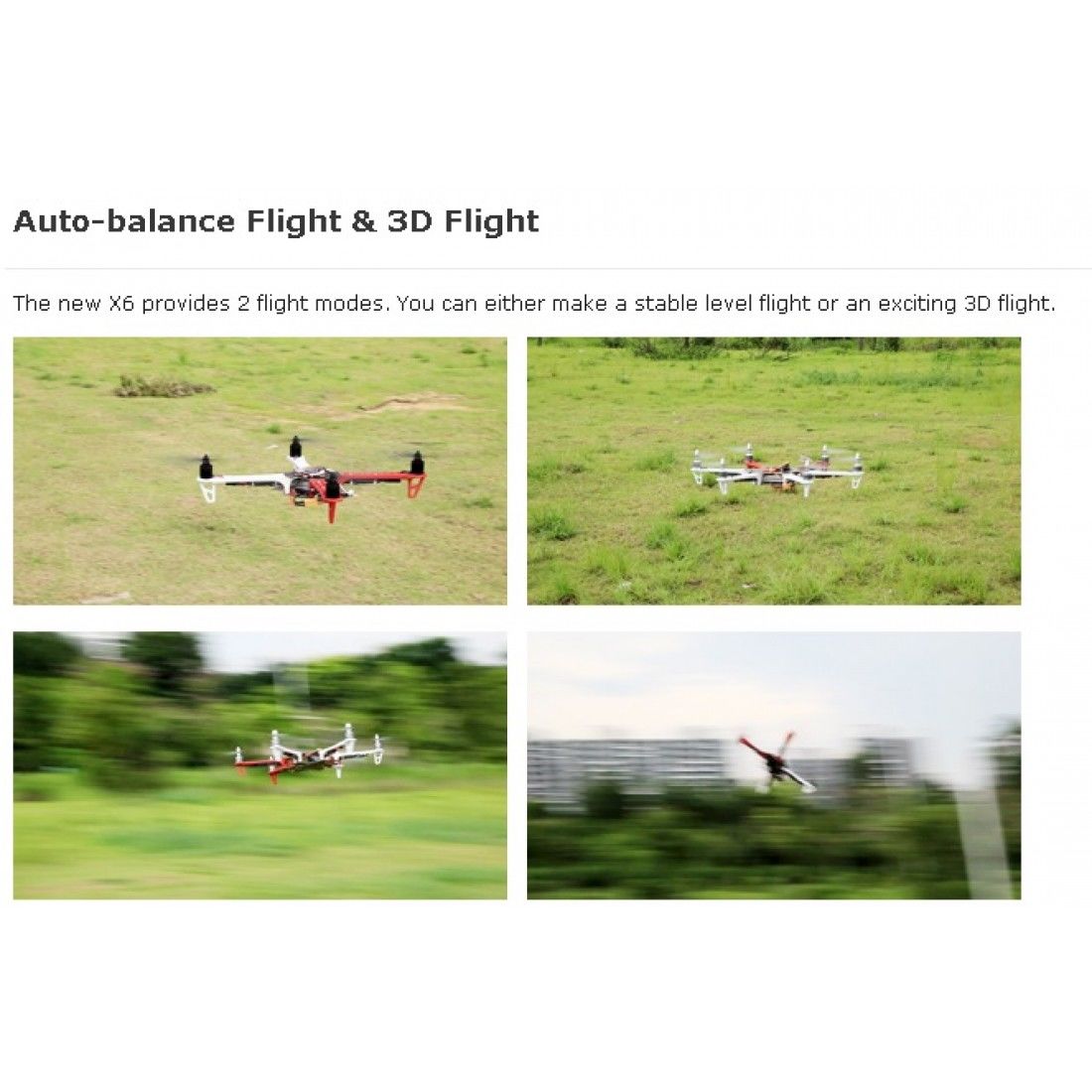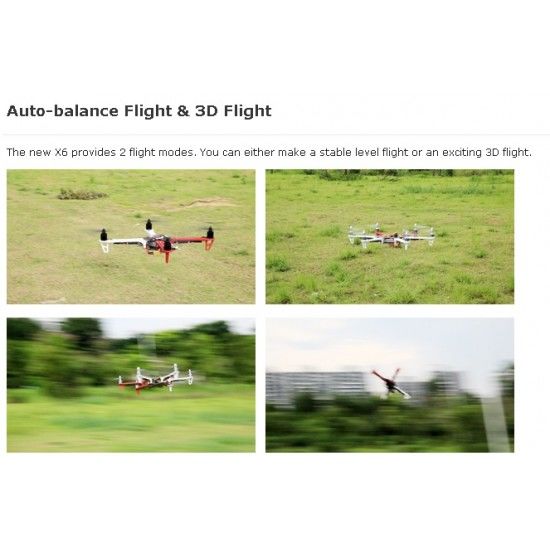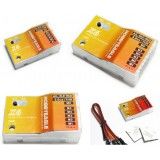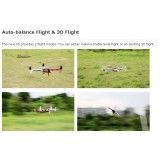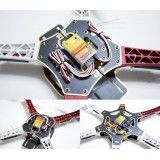 Hobby Eagle X6 Flight Controller for Multicopter
Hobby Eagle X6 Flight Controller for Multicopter
The new X6 provides 2 flight modes. You can either make a stable level flight or an exciting 3D flight.
Free debugging, ready to fly!. To use X6, you will need only a 4-channel receiver and just connect the aileron, elevator, throttle and rudder channels to the corresponding pins of the controller. X6 provides up to 6-motor outputs. The gyro gain can be adjusted by the knob. Futaba's S.Bus and S.Bus 2 are supported by the new X6 series now.
Download the manual from us.
Multi-types Supported
For the case of using double-layer propellers, the blue circles indicate the upper propellers and the red for the lower ones. The arrows indicate the rotation direction of the propellers. Exchange any 2 of the 3 wires connected between the ESC and the motor if the propeller is rotating in the opposite direction.
Caution Notes
Please confirm the 13-bit unique product series number (S/N) on the bar code label when purchasing. This number can be verified at our website and it is also required in the after-sale service, please keep it securely!
Before power on, move the throttle stick to the bottom. The controller needs to perform self-calibration and throttle position calibration after you plugging the battery, the LED will keep blinking Blue rapidly for about 3 seconds while calibrating, just don't move the plane and the throttle stick until the initialization is done. The LED will keep blinking Red rapidly for alert if the throttle isn't at the lowest position when power on!
Please ensure that all the ESCs have been connected to the controller in their correct order and all of the propellers rotate in their correct directions, please refer to the illustrations on the last page of this manual, otherwise it could lead to losing control or even crash during flight!
You need to restart the controller after changing the receiver type to make new setting take effect.
The new X6 series supports a wide working voltage from 5 to 7.4V, you can use a HV receiver directly.
The radio control models are not toys. The propellers rotate at high speed and pose potential risk, please carry out debugging and flying in open space far away from the crowd. The beginner should be directed by someone experienced.


Specifications
Input Voltage: 5 to 7.4V
Gyroscope: ± 2000dps
Accelerometer: ± 4g
Operating Temp: -40 ℃ ~ 85 ℃
Size: 43 × 27mm
Weight: 11g
Stock:

In Stock

Model:

X6 Flight Controller

Weight:

0.50